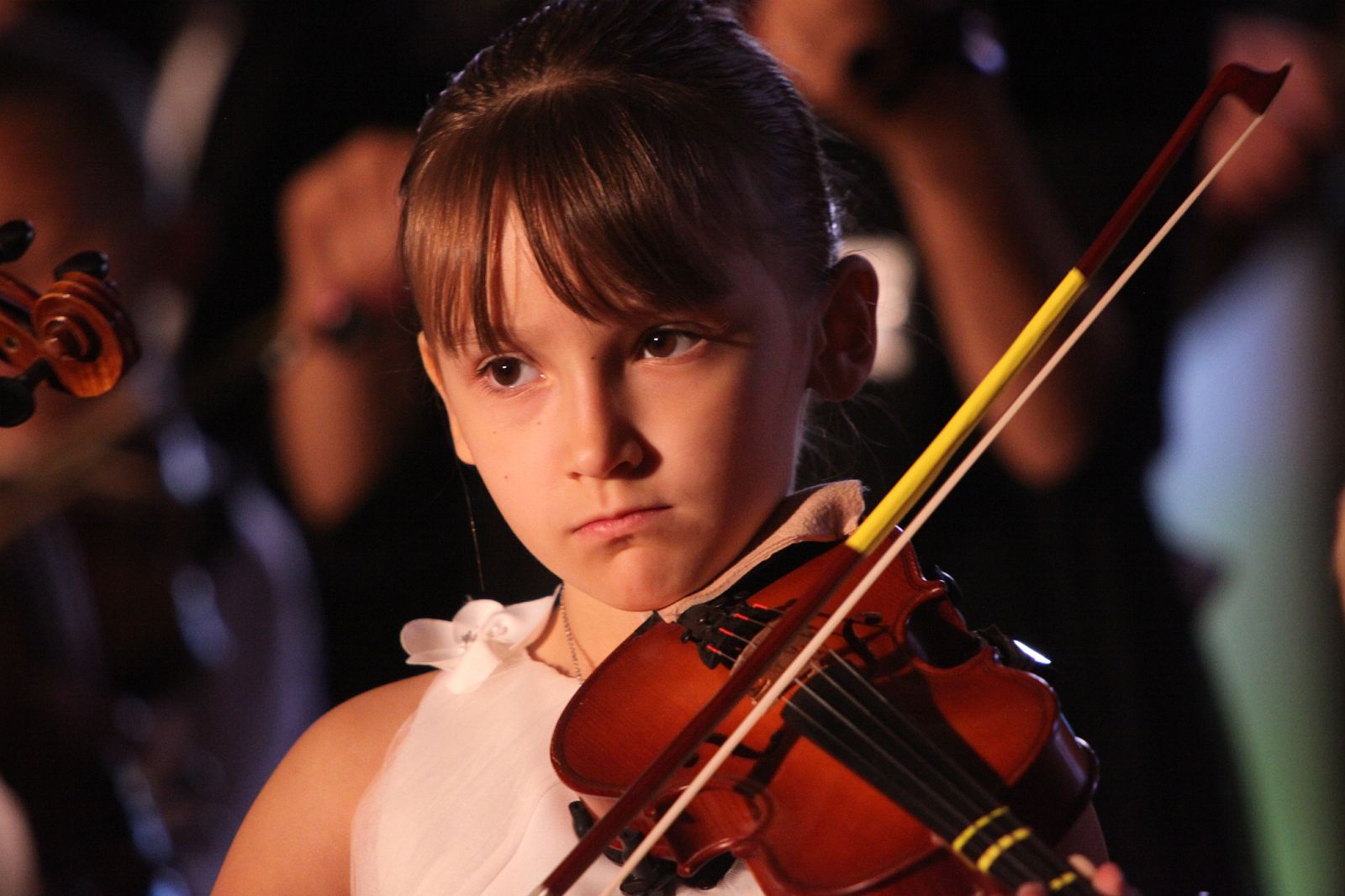 Sarah's most recent Violin Concert was last Saturday, the 21st of May.  This was a very exciting concert for Sarah.  She was the leader of the Twinkles songs.  She stood in front of the other violinists and led them all.  She was oh-so-excited!  She has been practicing so hard for so long that she did absolutely perfect!  We are very proud of her.  And she also has a ballet recital in a couple of weeks.  Of course, she has been practicing hard for that too.
Sarah is excited now that Summer is really here.  Last week we went to the local amusement park, Busch Gardens.  And this weekend we should be able to get to the local water park for the first time this summer.  Oh, and speaking of water parks, Sarah has been taking swim lessons again, and she just about has her strokes down.  Remember "rotary breathing"?  This is always the hardest concept for children to learn, but she is definitely getting it.
Yes, we are proud of Sarah for many things.
Here's the video of Sarah at the Violin Concert.
http://pelorus.org/wordpress/video-summer-2011-violin-concert