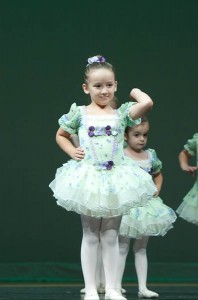 I challenge you to find anything cuter than a bunch of six-year-old girls performing ballet. You see? It just can't be done. Yesterday Sarah had her end of year Ballet recital. Of course it was awesome.
In other news, Sarah graduated from "kindergarten" on Friday. I put kindergarten in quotes because Montessori really doesn't have kindergarten. But one thing is sure-she is now a First-Grader!
Anyway, to see the video, click here.
By the way, I recorded the video at her ballet rehearsal. For the rehearsal, they were having some issues with the background. That's why it is red. It looks funny. Fortunately for the recital, they did get the right color background as you can see in the photo here.